Off Road Caravan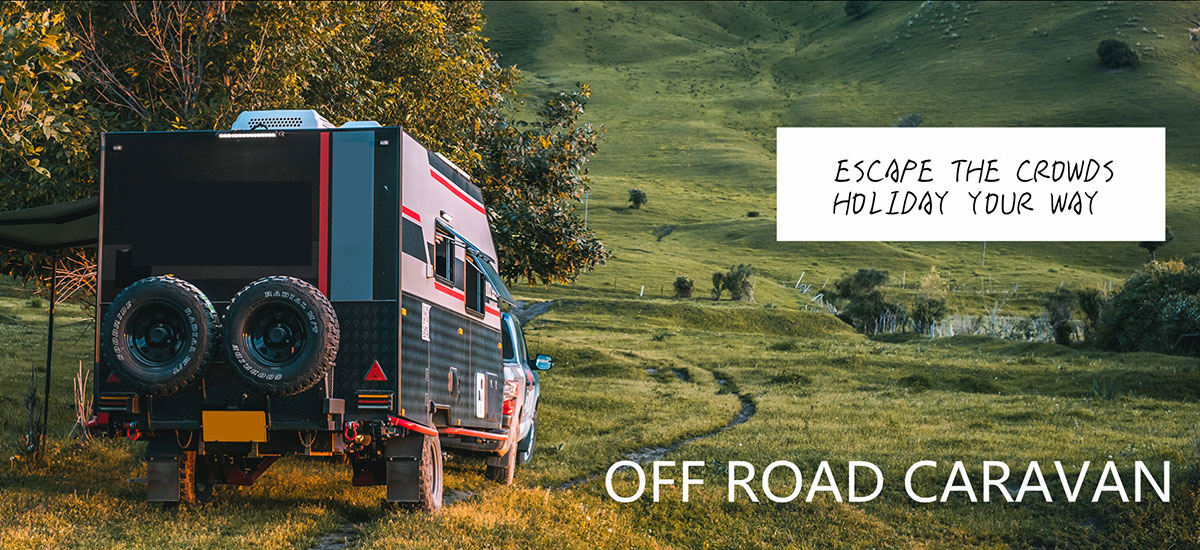 Off-Road Trailers
Our camping trailer models are lightweight and can handle the outdoors. They are absolutely the ultimate off-road campers! Our off-road camping trailers (or caravans) are made of sturdy materials, have raised suspension and beefy all-terrain tires.
They're ideal for remote area exploration and carrying your outdoor gear. Our off-grid or overland trailers can negotiate any rugged trail or switchback.
Independent Suspension
Our standard quad shock design spreads the load on four shocks instead of two, allowing for smoother riding and safer handling when you tow on roads or trails.
Ground Clearance
The heavy-duty chassis on our off-road travel trailers works with our superior suspension to achieve optimal weight distribution and enhance handling.
Tough and durable, our off-road trailers come with improved clearance for traversing rough ground in the great outdoors, even with a load of gear.
Our overland camper trailer collection offers the best way to enjoy outdoor life and camp in the wild. So hitch an off-road trailer to your pickup, take the path less traveled, and experience the fun of outdoor life and activities with our off road camper on your next expedition. With us, you'll dream of your next adventure in the great outdoors!
Premium Interior
The custom design of our off-grid campers includes easy access, perfect ergonomic use of space, and a superbly equipped interior featuring some of the best luxury amenities on the market:
Full kitchen, fridge, with a wood finish inside
Rooftop tent with shade
Hot shower
Comfortable room to sleep
Ample storage to pack your gear
Climate control
Large water tanks
Fast charge off-grid lithium battery
Large solar panel
Effective heat insulation on roof and walls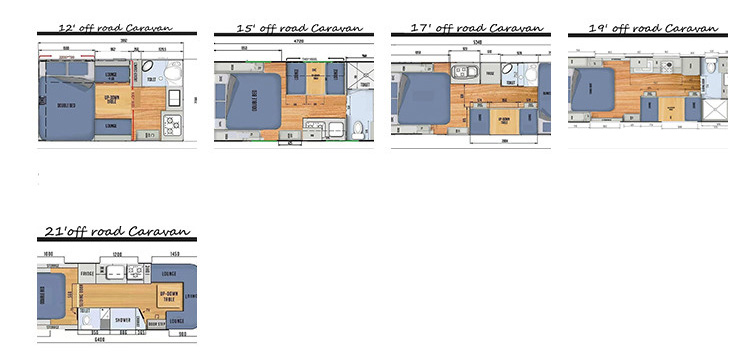 Warranty
Our warranty covers the draw bar and chassis from fatigue and has a guarantee for a period of 5 years from the original date of purchase.