Kerosene / Diesel Forced Heater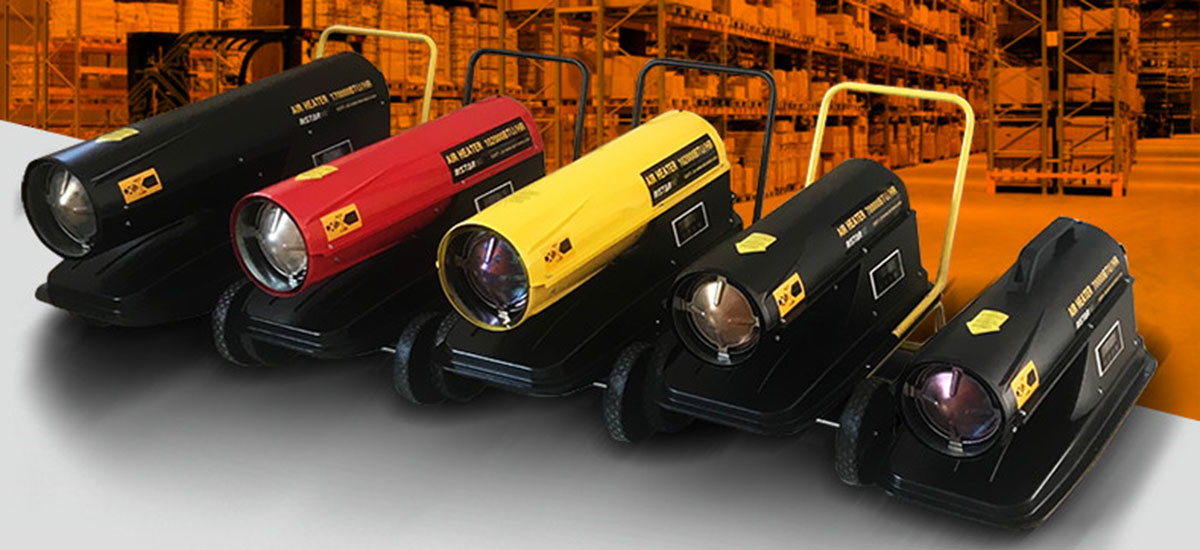 Why Choose a Kerosene / Diesel Forced Heater?
The portable diesel heater (also called diesel space heater) is an effective and fast heating device. It can provide a comfortable and warm working environment in the cold winter. As a professional diesel heater manufacturer, we sell heaters of various specifications to meet the needs of various places.
Kerosene/Diesel Forced Heater
Our kerosene/diesel forced heater sets the industry standard, and all products come with the latest in safety technology, as well as our rigorously tested cold-start system. In addition to kerosene, this multi-fuel heater is also CE certified to run on #1 and #2 diesel fuel.
This portable forced air propane heater features electronic ignition, variable heat settings, and state-of-the-art safety features. It's a great solution for construction sites, workshops, garages, warehouses, and barns. It even runs on various types of jet fuels.
Features
Power on-off switch
Built-in thermostat with digital temperature readout and LED diagnostics
Easy-lift handle
Automatic safety shut-off system
Extension cord wrap
Limited warranty: 1 year for parts
CE certified to operate on Kerosene, Diesel 1&2.
Specifications
| | | | | |
| --- | --- | --- | --- | --- |
| Power | 20kW | 30kW | 50kW | 60kW |
| Model | XDFT-20 | XDFT-30 | XDFT-50 | XDFT-60 |
| Power supply | 220-240V-50Hz | 220-240V-50Hz | 220-240V-50Hz | 220-240V-50Hz |
| Output | 17200Kcal/h | 25800Kcal/h | 43000Kcal/h | 60200Kcal/h |
| Output | 69000Btu/h | 105000Btu/h | 170600Btu/h | 238840Btu/h |
| Motor power | 250W | 250W | 340W | 430W |
| Air displacement | 595m3/h | 720m3/h | 1100m3/h | 1300m3/h |
| Heated area | 100-200m2 | 200-300m2 | 300-400m2 | 500-600m2 |
| Fuel consumption | 1.7kg/h | 2.5kg/h | 4.0kg/h | 5.8kg/h |
| Fuel tank capacity | 19L | 38L | 56L | 69L |
| Product size | 850*350*340mm | 970*385*370mm | 1140*415*415mm | 1310*430*430mm |
| Packing size | 950*400*420mm | 1070*435*450mm | 1240*465*495mm | 1410*480*510mm |
| N.W. | 16.2kg | 22.0kg | 30kg | 39.5kg |
| G.W. | 18.5kg | 24.5kg | 32.5kg | 42kg |